---
If you want all respondents who approach your survey to enter a password, you can choose to use one password for all respondents. You must have a paid package because this feature is disabled for all free packages.
Note: As the owner of the survey, you will not see the password screen when directly testing your survey. This is because you are still logged in. To test the password on your survey, you must log out and restart your browser or test on another browser.

Steps to set a password
After you have logged in, click on the title of your survey on the overview page.
Then click on "Edit Equete". Click on "Advanced Settings" and select "Single password to access survey".
Then set a password
Click on the "Next" button to save your changes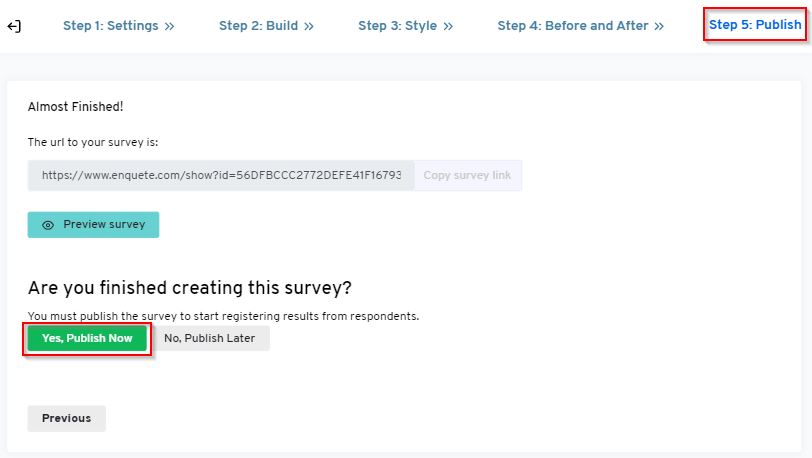 How do I test my Set Password?
Go to Publish step and copy your survey link
Log out and close your window
Open your browser again and paste your link in the URL bar and press "Enter" on your keyboard
You will be sent to your survey with the request to enter your password first.
Note: Make sure that your survey is published and that the start date of your survey in Step 1 allows you to access the survey. You can always unpublish your survey after your test at Step 5.